United Kingdom Chinese Chess Association
The U.K. Chinese Chess Association was founded in the early 1990s by Mr. Lai Chi Kong, a British Chinese.
The Association has hosted many major tournaments, including the European Xiangqi Championship and the World Xiangqi Youth Open. The current size of the membership is about 50 people, mainly Chinese residents, international students, and local elite players in the U.K.
The current Executive President, Ms.Li Chen, is a famous Xiangqi player from Beijing and has captured the top 6 of the World Xiangqi Championship several times. The best result is second place at Shanghai's 1999 World Xiangqi Championship.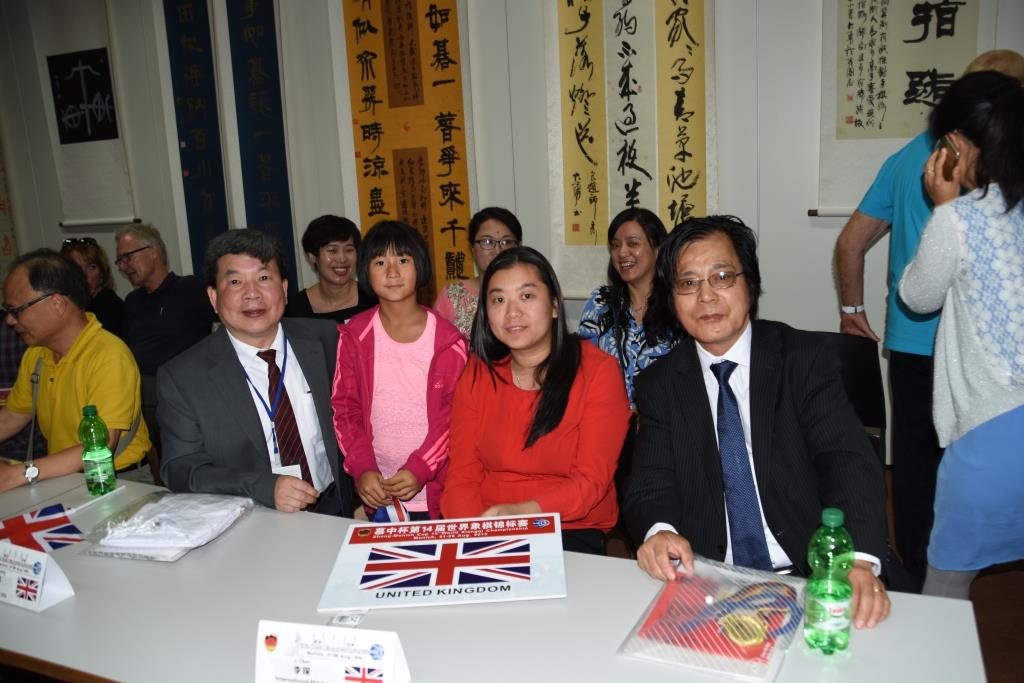 Among the members, Alain Dekker was the third-place winner of the 2014 European Championship in the non-Chinese, non-Vietnamese category. The United Kingdom also boasts of an older generation of international grandmasters like Huang Chunlong, Chen Fazuo, and Guo Shulong. They have been very impressive in international competitions; scoring wins over Chinese grandmasters and masters on many occasions.
The younger generation of Xiangqi players, notably Dr. Zhang Guohan, has also enthusiastically promoted Xiangqi. Many young students with much potential like Tian He, Chen Faben, Xu Wenjun, and Xuchen Hongshen are all full of vigor.
The torch has been handed down to the next generation very well. Indeed, Xiangqi, a treasure of Chinese culture, is very well established in the British Isles.
Contact
Contact Person:Ms. LI Chen
Email:This email address is being protected from spambots. You need JavaScript enabled to view it.
Address:1 High Street, Tillicoultry FK13 6AA .
Tel:0044-7765466746