Dutch Xiangqi Association
Dutch Xiangqi Association logo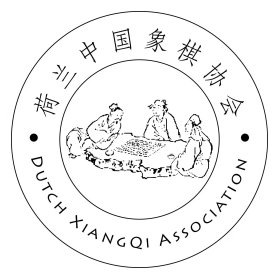 The Dutch Xiangqi Association was founded in 1990. Its founding president, Ding Wa Chong, serves as the Executive President of the European Xiangqi Federation and the President of the Dutch Chinese Language Education Association.
In 2001, Ding Wa Chong was awarded the Royal Dutch Knight Medal. In 2014, he won the Outstanding Contribution Award and the Outstanding Person Award for Enthusiastic Overseas Chinese Education issued by the Overseas Chinese Affairs Office.
The Dutch Xiangqi Association has hosted the European Xiangqi Championships twice and has born several famous European players. Among them, Ye Rongguang, a master of "five mind sports (Chess, Xiangqi, Go, Checkers, Bridge)," finished 10th in the World Xiangqi Championship twice and became the first Dutch player to be awarded the title of Federation Master.
In the women's category, Yu Xiaolan showed she was the lady to do it too: taking 4th place at the 2015 World Championship and also earning the title of Federation Master. So far, the Dutch players have also participated in all 17 World Xiangqi Championships.
Dutch Team at 2015 Munich WXC