Russian Xiangqi Federation logo

Moscow Open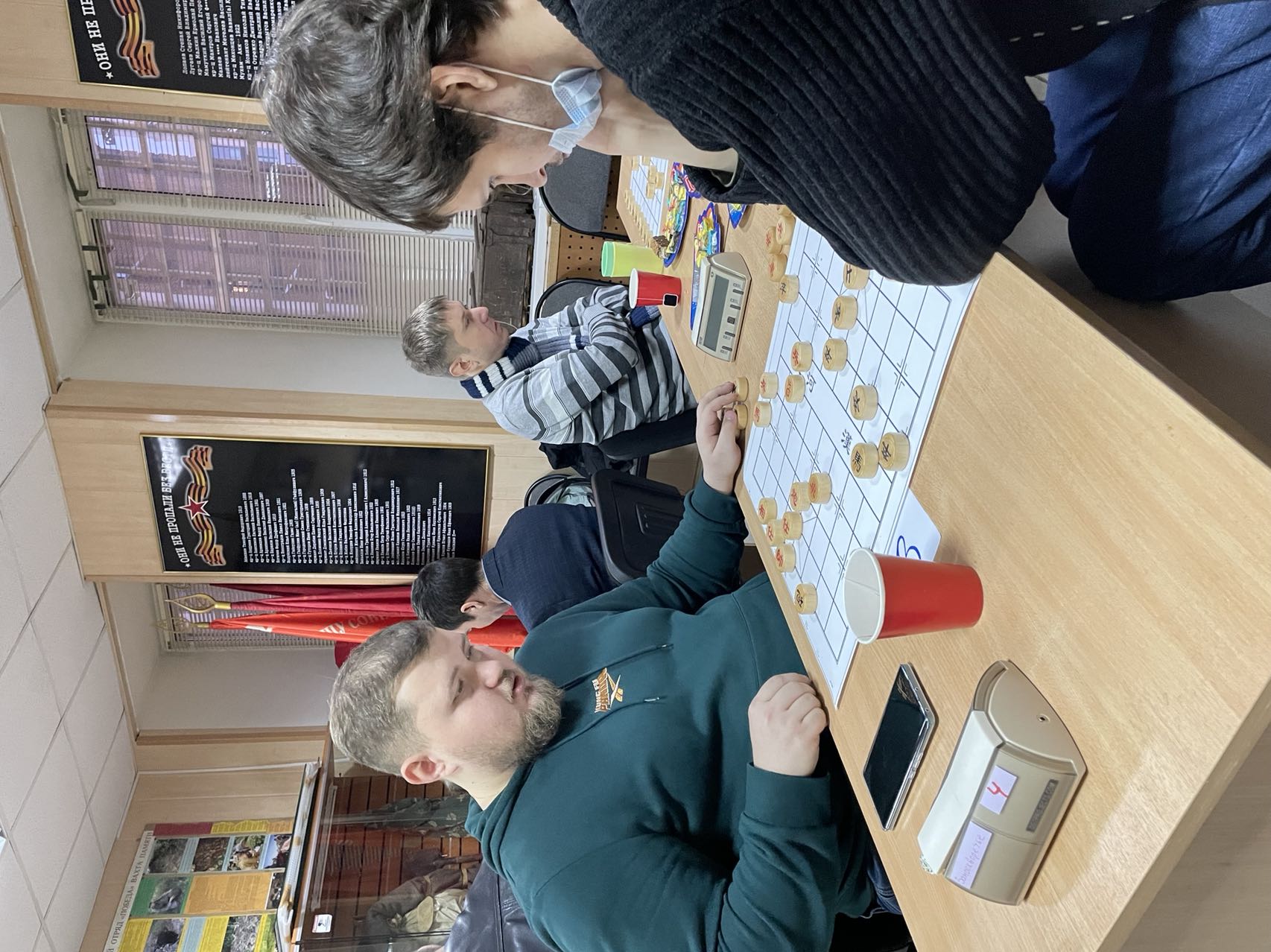 Russian Xiangqi Federation
The Russian Xiangqi Federation is mainly based on non-Chinese and Vietnamese players.
Federation Master Rumyantsev Dmitry from Moscow has represented Russia at the European Championships several times. He also participated in the World Championships and the 2019 "Belt and Road" Shanghai Friendship City Xiangqi Invitational Tournament. Tsapovskiy Igor, who is also in Moscow, organized the 2021 Moscow Xiangqi Competition for the New Year and participated in the 2021 Chengdu Global Xiangqi Pairs Tournament Overseas Group (online).
Since 2019, Xiangqi sport has been flourishing in St. Petersburg. With the support of the European Xiangqi Federation's overseas promotional activities, various Xiangqi workshops and tournaments are organized by non-Chinese non-Vietnamese players, represented by Nesterov Vladimir, the head of the St. Petersburg Xiangqi Club. In the same year, the Russian Xiangqi Federation took part in the "Belt and Road" Xie Xia Xun International Xiangqi Open in Pingyang, Wenzhou, and the 1st Shanghai Cup Xiangqi Invitational 2021, overseas group (online).
Executive President in current: Chen Jun, Secretary-General: Nesterov Vladimir.
Address:ul. Kronverkskaya, 15, Saint-Petersburg, Russia
Contact: Nesterov Vladimir
Tel:007-921-7643788
Email:This email address is being protected from spambots. You need JavaScript enabled to view it.